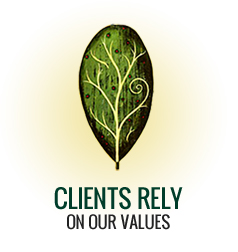 Every employee at The Timberland Group shares one thing in common, and that is to provide the very best representation to our clients. We do this by embracing a common set of values that drive our business decisions. We provide our clients with a knowledgeable team of insurance professionals that perform their duties with integrity. We are always finding better alternatives and more innovative solutions to help our clients manage their benefits program. Most importantly, we hold ourselves accountable for the well-being of the programs we represent. It is our core values that make The Timberland Group stand apart from our competition.
Knowledge
Sound Ideas = Smart Decisions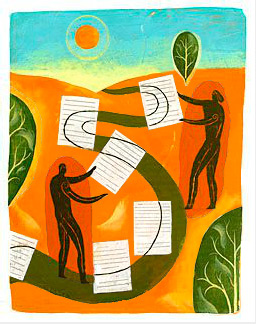 We provide the know-how and resources to assist our clients when making smart decisions about their benefits program. Our professional staff provides consultation on all health, disability, and life products as well as advice on all areas of benefit administration. We also offer expertise in retirement plans. Listening to our clients' needs to contain costs while preserving competitive benefits is then developed into a strategic business plan tailored specifically to each client. We assign an experienced full-service support team dedicated to service excellence.
We have been able to rely on The Timberland Group to keep us informed of changes in the industry. As a result, we would recommend the Timberland Group to any employer looking for an agency that provides a high level of support and technical knowledge.
Controller, Mid-Sized CPA Firm Madison Heights, MI
Integrity
Good Judgement = trusted results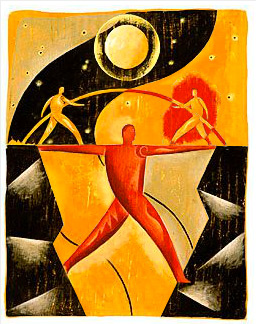 Honesty and integrity are at the center of everything we do from developing business plans, implementing new programs or providing ongoing service to our clients and their employees. We take our role very seriously because good health and financial stability are important to every employer and their employees. Sound judgement, good advice, and a balanced approach from our qualified team will help you make the right decisions at the right time. We are committed to our clients in a relationship that is built on respect and loyalty. Our clients trust us to do the right thing.
Since joining forces with the Timberland Group, our perception of insurance agencies and their capabilities has positively changed. As a company, we are very pleased with the commitment and respect The Timberland Group shares in our future goals and objectives.
Human Resources Director, Not for Profit Organization, Detroit, MI
INNOVATION
Creative Solutions = Customized Plans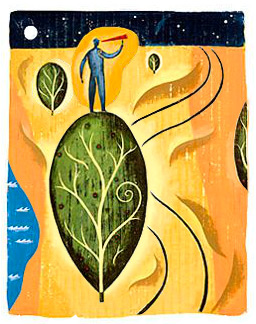 Every client has different benefit plans and administration requirements. With so many new and different health care options, we customize benefit programs and focus on what is best for each company and its employees. The Timberland Group team utilizes the creativity of multiple minds successfully delivering and implementing innovative ideas in tune with the pulse of the industry. We have a vision that sees farther than our competitors.
During these times when we are all looking to reduce costs while maintaining solid benefit options for our employees, The Timberland Group has kept our best interest in mind — helping us choose the best benefit packages for our employees while utilizing the best prices the insurance market has to offer.
Human Resource Administrator, Large technology firm - Multi-locations, Plymouth, MI
ACCOUNTABILITY
OUR COMMITMENT = CLIENT SATISFACTION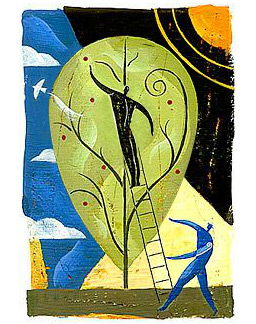 As experts in benefits consulting, we take pride in our client services. We are accessible to our clients each and every day, and also to their employees through education and communication. We offer a designated toll-free number to help employees and their families resolve issues in a timely manner. Clients depend on us to serve as an extension of their human resources department. Whether your company is small or large, we deliver the same reliability and accountability that has made us an industry leader.
The Timberland Group provides us with easy to understand communication materials and conducts all employee enrollment meetings. They take the guesswork out of administering our employee benefits.
Executive Director of Fiscal & Operational Services, Detroit Area Public Schools